Our Team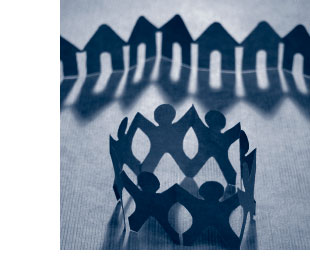 Our Team
The Ryan Approach consists of a carefully selected group of individuals, with over 75 years of combined experience. Our team's expertise is diverse and includes those functions essential to the ongoing success of a business. Our skills include operations management, leasing, sales, finance and taxation. We assist clients in all stages of business including strategic planning, accounting, management, team building, property development, property management, lease-up and sales. Most importantly, we care about our clients and seek to combine our talents with those of our clients to establish a solid foundation for growth.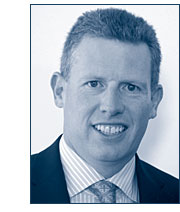 Ronan Ryan
Ronan began his career at Deloitte & Touché as a public accountant, holding positions in audit, management consultancy and the liquidation divisions. He moved to Boston and continued his career as the President of a leading hospitality company. He was responsible for leading it to five-fold growth and successfully negotiated the sale of the company. Subsequently Ronan served as the Chief Operating Officer of a Boston based Real Estate Investment, Management & Development Company. He was responsible for leading the company which had over 5,000 apartments, a portfolio of commercial and industrial space and ongoing development projects. His unique management style motivated a team of 250 employees. His experience in real estate is varied and he has achieved remarkable results during his career. Some examples include the rehabilitation of three separate multifamily projects in three different states, each in excess of 500 units and the new construction of apartment buildings in Worcester MA. In each case, a significant lease up was achieved in a very short time. The development, construction and sell out of a 55+ community in Western Massachusetts. The development and lease up of a shopping mall in Louisiana. He has also orchestrated multiple sales in both multi-family and commercial office portfolios. In May 2009, he established his own investment company called RGR Capital, which acquires multi-family properties in Boston. He brings over 20 years of financial, management and leadership experience to The Ryan Approach. He holds a Business Degree from UCD in Dublin, Ireland and is a Fellow of the Institute of Chartered Accountants.
Danielle Aldrich
Danielle is our residential real estate expert with over 10 years of nationwide experience. She started her career in property management with New England's largest condominium management company, managing a portfolio of mid-size properties in the greater Boston area. During her tenure, she handled complex issues such as large scale mold removal and remediation and special assessment capital improvement projects. From there, she transitioned her focus to apartment management and has been involved with every aspect of residential management from acquisition to positioning properties for sale. She has extensive lease up experience, overseeing new construction Class A luxury projects to redeveloped Class C properties. Her experience extends beyond Massachusetts to Rhode Island, New Hampshire, Texas, Georgia and Florida, where she was responsible for overseeing the operations of over 5,000 residential units. During her career, she was often tasked with "turning around a property" and did so successfully. Most recently, her portfolio consisted of tax credit properties with project based section 8 and 55+ components. She is well seasoned in dealing with property operations, financial management and staff recruiting. She is a graduate of Northeastern University and currently holds the following professional licenses/designations: MA Real Estate Salesperson, Certified Manager of Community Associations and Certified Credit Compliance Professional (CP4) and completed the course to be considered a candidate for Specialist in Housing Credit Management.
Ariana Melendez
Ariana's career in real estate started at Coldwell Banker Residential Brokerage. There she was given the tools and training that shaped her into the responsible, committed, and honest broker that she is today. She quickly learned the negotiating, buying, and selling processes, and how important the broker's role was in real estate transactions. Being a part of the Coldwell Banker team in both Charlestown, MA and the Boston Waterfront contributed to her success as a broker. Her leasing and Condo Sales experience with Coldwell Banker propelled her into an onsite sales position at a Boston based development company. This position demanded marketing on a constant level, selling condos and renting apartments and working with the construction team to make sure projects were completed timely and efficiently. She successfully leased multiple new construction residential projects in Boston, Worcester, Lynn and New Hampshire during her tenure there. She also sold Condo's at a 55+ development in Lincoln. Subsequently, she started her own brokerage firm called Arista Realty Group where she has developed a successful client base within the Boston marketplace. She has partnered with The Ryan Approach to position her firm for strategic growth.
Michael J. McGuire
Michael's career began with an internship at the North Atlantic Real Estate Appraising and Consulting firm in Boston & West Bridgewater. While learning the real estate trade from North Atlantic's Principals, he began to develop a special talent for the critical analysis and complex valuation of real estate and he became a top appraiser at North Atlantic. He was subsequently hired by Appraisals Unlimited in Brookline as an independent fee appraiser and he also started to work for Hunneman/Coldwell Banker as a real estate salesperson. Merging both the real estate brokerage and appraisals fields together, it did not take long before he became one of Hunneman/Coldwell Banker's top tier agents wining numerous sales awards while simultaneously developing into Appraisal Unlimited's most valuable and requested appraiser. In 1998, Michael opened his own real estate company called Insight Realty Group, a full service real estate appraisal and brokerage firm. He became the youngest principal real estate broker & certified residential appraiser in the Commonwealth of Massachusetts. Today, Insight Realty Group is the choice Appraisal/Brokerage firm for leading Attorneys, Builders, Developers and Real Estate Professionals in Greater Boston. He is a graduate of the University of Massachusetts and was selected as one of Boston's Top 10 Power Brokers in a recent Boston Magazine survey. He has partnered with the Ryan Approach to provide his extensive experience to their clients.